We create successful connections for employers and job seekers through our unwavering commitment to provide superior service.
Portland and the San Francisco Bay Area's premier, boutique recruiting and staffing agency. We create successful connections for employers and job seekers through our unwavering commitment to providing superior service.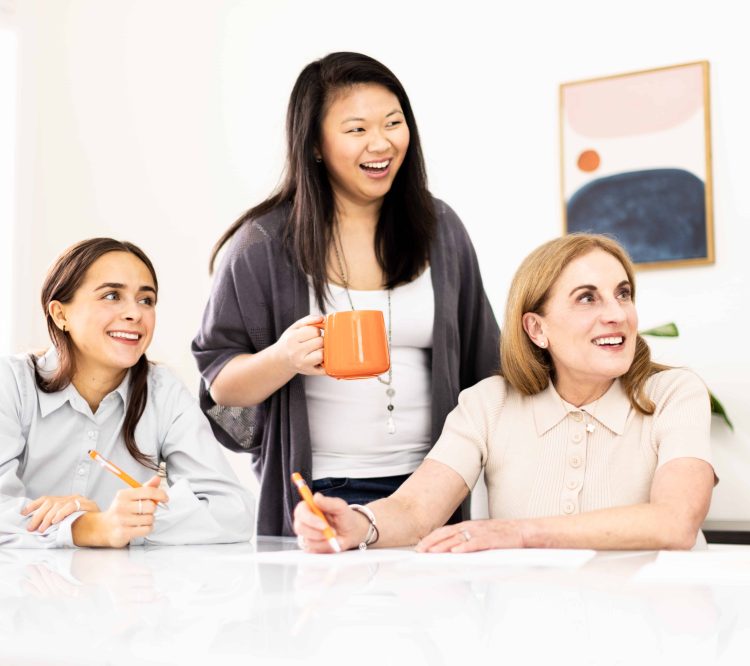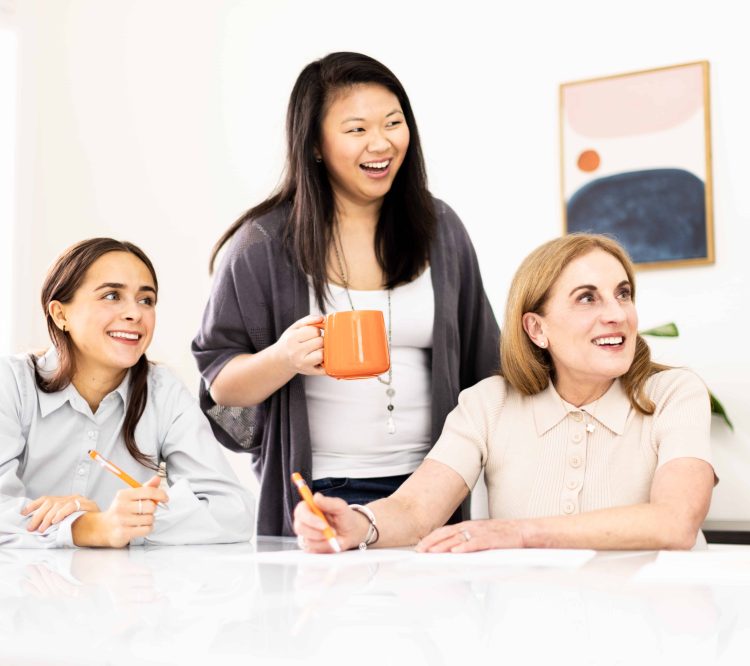 What skills and qualities are you looking for in your next hire? We'll help you find your perfect match by hand-selecting qualified candidates in Portland and the San Francisco Bay Area.
Find Your Next Opportunity
Top Talent Acquisition Trends of 2023 &
How to Address Them
Thursday 9/14 at 12:00 pm Featuring: Annie Ekstrom

It has been a wild ride in talent acquisition with the hiring boom of 2018 & 2019, then pandemic layoffs, the "Great Resignation," and most recently, the "Great Reshuffling." In 2023, while the talent acquisition era is yet to be named, we are witnessing a power match between companies increasingly flexing their wants and needs and candidates still holding a lot of power. What's a TA to do?

Join Annie Ekstrom, founder of Ekstrom Talent Consulting, and Lauren Francis for strategies you can use to meet the needs of today's market.
Upcoming Events and Conversations
We've got our finger on the pulse of what's happening in HR leadership. Meet the industry's brightest stars and get an inside look at what's working for them.
Traci R., Non-Profit
We are overjoyed and were delighted to take our new Chief, HR & Labor Relations Officer, Matthew out for his first day. He is going to be a wonderful addition to our leadership team, and our organization's team. You found the candidate we were dreaming of and didn't even know existed. You all did great work, and it was wonderful to partner with you.
Happy Candidate, Director of HR
Lauren, thank you so much for having my back and supporting me in my pursuit for my next HR position. It really meant a lot to me. Especially, when you would call just to check in.
Christina H., Vice President
[Mulberry's] insights into what recruiters and employers look for in a resume, how to make a standout impression, and what to avoid in crafting an effective resume are truly invaluable. [Their] expertise and knowledge in the field of human resources, as well as [their] passion for helping others succeed in their careers, [are] evident. [Mulberry's] practical tips and advice have given our members a better understanding of what it takes to create a winning resume and will undoubtedly help them to stand out in today's competitive job market.
Kaitlin S., People & Culture Manager
I had such an amazing experience working with Mulberry and felt understood, listened to, and supported. The role I was matched with is a perfect fit in terms of culture and work which were priorities in my search. I've been actively referring anyone I know to Mulberry and sharing how great my experience was working with you all from start to finish. I will absolutely work with Mulberry in the future although I don't see myself leaving my current role/company for a very long time.
Jared S., Director
I am happy to share an update on my job search – it was successful! I'm starting as the Director of Technology at a company based out of MN on Monday. It feels like a great move for me, and I'm super pumped to start. I found this opportunity thanks to you introducing me to your colleague who owns another agency that was a better match for my skills set who in turn introduced me to a great Recruiter who pushed me for this role. I am incredibly grateful to you for taking the time to talk with me when you did, it was during a particularly difficult time for me and your graciousness with your time and network will never be forgotten by me. Thank you so much.
Kathy J., Controller
This new position has been great! It was a whirlwind when I started with lots of catch-up work to do because the last controller left so abruptly, but I'm glad I made the change. I've enjoyed getting to know my colleagues and working with fellow team members. I appreciate the support from the Mulberry Team.
Kameron G., HR Manager
Working with the team at Mulberry Talent Partners was an amazing experience. I was connected promptly with a member of their team for an intake meeting where they put me at ease, asked about my hopes for my new role, and helped me solidify timelines for searching and my eventual transition. Once we got to know each other, the team acted swiftly and with appropriate discretion to keep me feeling comfortable throughout the process and got me connected with desirable companies in my chosen field. I ended up getting hired on by the second company I interviewed with! Not only was it great to have the support of the Mulberry team throughout, but they also helped advocate for my salary and time every step of the way! If I am ever looking again, I will use Mulberry and would highly recommend their services to anyone looking for their next step!
Carol F., Senior TA Partner
When I made the decision to transition from agency recruiting to an internal recruiting position, I sought out the advice of Lauren Francis. I was immediately impressed by my interaction with Lauren and her team. She quickly assessed my experience, talent and what I could bring to the table for a few select clients. Her tenacity, persistence and genuine, heartfelt care and passion for matching the right talent to the right position proved to be successful in my case. I can only speak volumes about Lauren and would gladly be a reference for her anytime. Lauren goes to work for "you", not for her.
Shari P., Safety Manager
I've been in my new role for three months and am extremely engaged in my work. I can see how my role can progress as I grow, and I appreciate all the support and help you've given me to land this role. Thank you.
Diana C., Legal
Our new Social Media Specialist is a dream, and we are so happy to have her on our team. She has jumped right in and already become integral to our processes by taking ownership and pushing projects forward constructively. I am happy to hear that she is glad she made a move and liking working at our company. Thanks so much for helping us find our new gem.
As the saying goes, it takes a village, and referring our most trusted and valued partners is no different. We are trusted partners to the organizations we serve and champions to the job seekers we support in both their lives and careers. Providing support, guidance, and resources is in our DNA.

We're thrilled to introduce you to our amazing partners.