We are Here to Help Make Your Next Career Move the Right One
Mulberry Talent Partners is a leading employment agency. We are deeply committed to partnering with you to lead to a successful career placement where you will fit and thrive. We work closely with you to identify core professional strengths, career progression goals, and what matters most in your next role. Our job opportunities include direct-hire, temp-to-hire, temporary, and contract roles.
We Place Candidates Like You in the Following Professions
Administration & Operations 
EHS & Safety
Executive Assistant
Office Manager
Administrative Assistant
Chief Operating Officer
Marketing & Events
Office Administrator
Supply Chain & Procurement
Accounting Manager
Controller
Senior Accountant
Accountant
Accounting Clerk
Accounts Payable
Accounts Receivable
Chief Financial Officer
Cost Accountant
Director of Finance
Financial Planning and Analysis
Payroll
Senior Financial Analyst
HR Director
HR Manager
Talent Acquisition
Chief HR Officer
VP of HR
HR Business Partner (HRBP)
HR Information Systems
HR Generalist
HR Coordinator
HR Assistant
Benefits
Compensation
Compliance
Diversity Equity & Inclusion
EHS & Safety
Employee Relations
Leave of Absence
Payroll
People and Culture
Recruiter
Sourcer
Total Rewards
Training and Development
What our candidates are saying
Jared S., Candidate
I am happy to share an update on my job search – it was successful! I'm starting as the Director of Technology at a company based out of MN on Monday. It feels like a great move for me, and I'm super pumped to start. I found this opportunity thanks to you introducing me to your colleague who owns another agency that was a better match for my skills set who in turn introduced me to a great Recruiter who pushed me for this role. I am incredibly grateful to you for taking the time to talk with me when you did, it was during a particularly difficult time for me and your graciousness with your time and network will never be forgotten by me. Thank you so much.
Cali G., HR Manager
Thank you for everything you did for me in helping me land this new role. I really had a feeling about them so thank you for sticking with me. Special thank you to Emma, for putting me forward and to Kristen, for the interview preparation! This job is an amazing opportunity for my career and will benefit my family as I seek to support them in the best way I can!
Kim C., HR Manager
I wanted to take just a minute of your time to let you know how professional and pleasant your team here in Austin was when I worked with them on a potential opening. Even though I did not get the job, I must commend Amy and her team on how they handled things. Unfortunately, being responsive and following up doesn't always happen in today's world, so I was pleasantly surprised by your team's approach. Wishing you a prosperous 2023!
Brooke J., Leave of Absence Specialist
I love my job and the people I work with at my new company. I appreciate the work you did to help me get this great job.
Myka W., Candidate
Hi, Lauren! Happy Sunday. It's been a while since we talked. Time flies by so fast! I've worked with Nike for almost two years in the USA. I wanted to say thanks for believing in me even before I came here to the USA. Although I wasn't able to get hired through your company, your confidence in me gave me the courage to find my career in a new land. I hope you get to help more people like me in the future! Thank you!
Tracy R., Senior Executive Assistant
I hope you never get tired of hearing thank you…it really is great to be working with you all. I really appreciate the great attitude and professionalism you have. I was stressed about having to look for a job, but you all made my week!
Kathy J., Controller
This new position has been great! It was a whirlwind when I started with lots of catch-up work to do because the last controller left so abruptly, but I'm glad I made the change. I've enjoyed getting to know my colleagues and working with fellow team members. I appreciate the support from the Mulberry Team.
Kameron G., HR Manager
Working with the team at Mulberry Talent Partners was an amazing experience. I was connected promptly with a member of their team for an intake meeting where they put me at ease, asked about my hopes for my new role, and helped me solidify timelines for searching and my eventual transition. Once we got to know each other, the team acted swiftly and with appropriate discretion to keep me feeling comfortable throughout the process and got me connected with desirable companies in my chosen field. I ended up getting hired on by the second company I interviewed with! Not only was it great to have the support of the Mulberry team throughout, but they also helped advocate for my salary and time every step of the way! If I am ever looking again, I will use Mulberry and would highly recommend their services to anyone looking for their next step!
Renee Q., HR & Administrative Director
I met Lauren through networking and she was a tremendous resource for me! First she helped get my resume organized in such a way that my skills and accomplishments really stood out and made it easier for recruiters to see me for who I am and what I have to offer. Then, and this was of the most benefit I think, she provided probably the most direct and honest feedback I'd received to set my expectations and get my career on track. Her experience and expertise showed from the beginning and her willingness to help me as an individual was truly a gift.
Si Nae L., Labor and Contracts Compliance Specialist
Lauren is an amazing person! I came to her based on a recommendation, and since day one, she has actively helped me in my job search. She has given me her time and valuable advice. I am happy to say that I got offered a job just this past week, and in large part, it was because of Lauren's confidence and the support she gave me. I would highly recommend Lauren to anyone who wants help in their job search. She is highly engaging, communicative, insightful, and caring! Thank you so much!
Our leadership team has over 38 years of experience in the Pacific Northwest's HR and recruiting market. We've tried different approaches, and when we provide consistent top-priority service we turn great matches into long-lasting relationships.
The Introduction
The first step in the Mulberry Method is getting discovered! Whether you find us through word of mouth, a professional event, or one of our job postings online, we're happy you've found us! You'll connect with a Talent Acquisition Partner from our team. We want to know where you've been, where you want to go and what your skills and passions are.
Making The Match
It's time to begin the job search! We'll provide you with our coveted toolkit, which many of our job candidates have described as a game changer in finding new employment. We'll also begin presenting jobs to you we think would be a great fit for your wants, needs and skills.
Keeping in Touch
Whether we place you in your dream job or you find an opportunity through another resource, we'll keep you in our network and connected to on-going career support. Our investment in you is a long-term one and we're happy to have you as part of our Mulberry Talent Partners community.
Want to know the latest tips on how to ace you're next interview? Look no further than our Virtual Interview Guide for tips on how to build rapport through the screen and get invited for a second interview.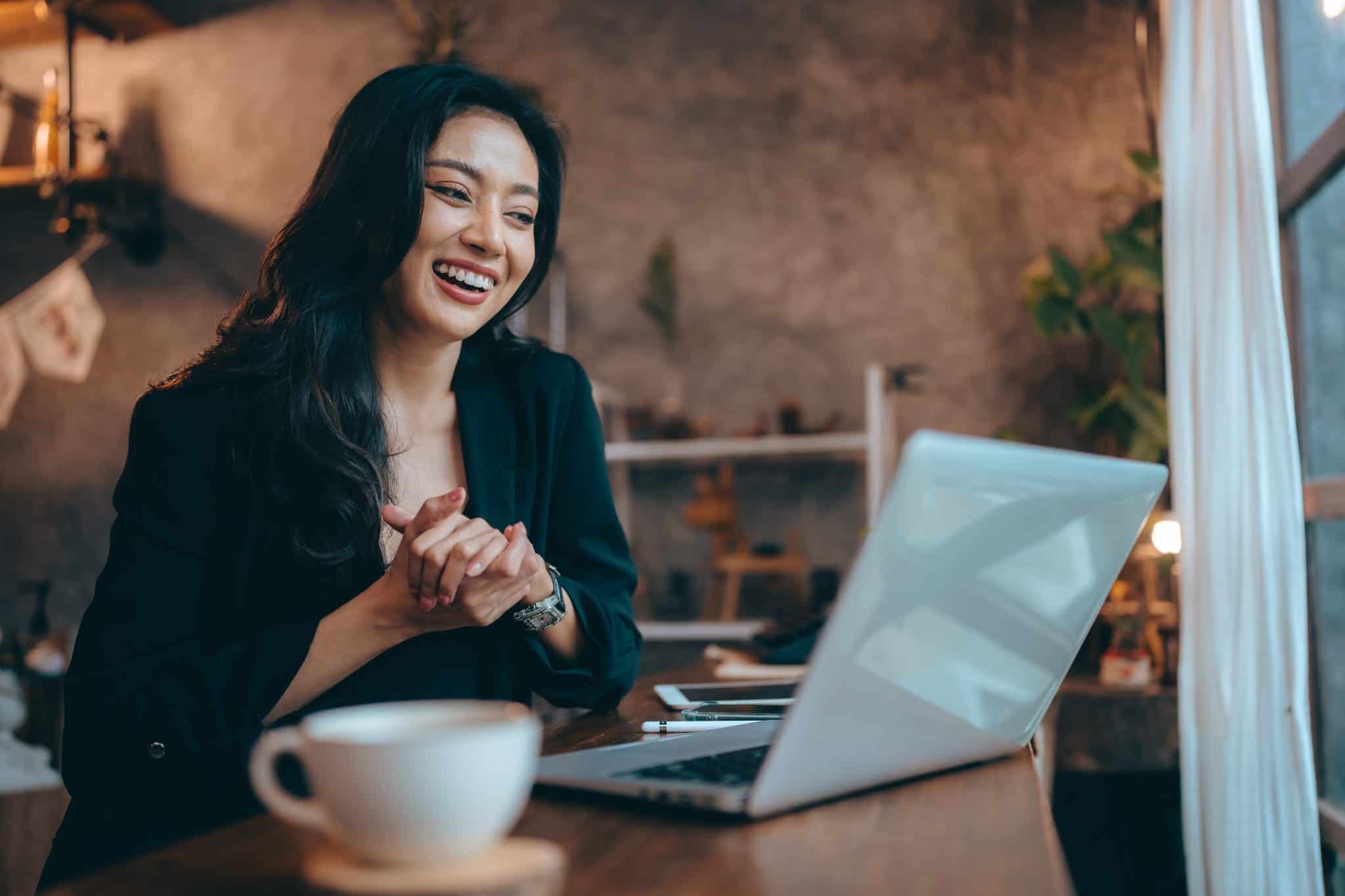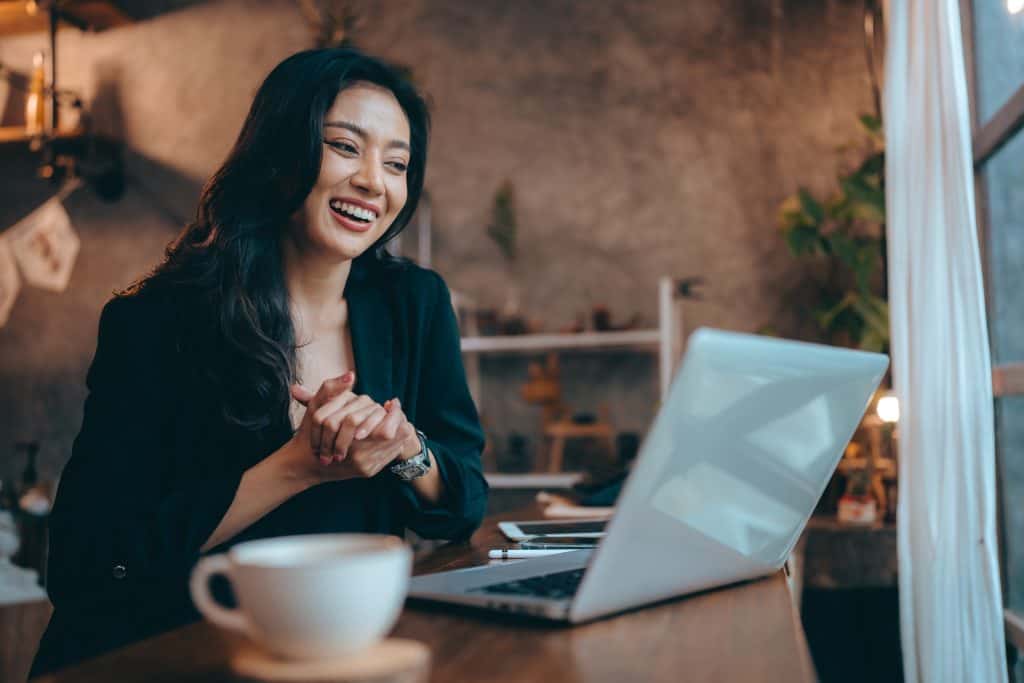 Find Your Next Opportunity