As Portland's premier boutique recruiting agency, we know that relationships and communications are the keys to helping our clients and candidates find their perfect match. We are deeply committed to helping clients and candidates identify the key attributes for their successful match, whether a temporary or long-term direct-hire placement. Our Mulberry Method is built on taking impeccable care of our relationships, providing high-touch communication, and following a consultative approach for job seekers and hiring managers.
If you're looking for a new way to find your next match, our team of Talent Acquisition Partners and Specialists look forward to connecting with you!
My heroes aren't celebrities. My heroes are people who start, run and build businesses. I admire companies that live their mission by producing superior products, providing extraordinary customer service, and taking care of their employees. I'm inspired by their stories and our candidates: their work, their passion for their careers, and the pride they have developed in their expertise. Even when I'm not working, I listen to shows like From Scratch, Bloomberg News and Nightly Business Report.
Mulberry is my third start-up, coming after two other placement agencies: Maid in America and Town & Country Resources. Through these agencies, I developed my expertise in matching candidates and clients as well as my commitment to differentiating on excellence of service. There is an art, craft, and refined expertise in these types of personnel services that comes from experience and a passion for this work. At Mulberry, we embrace this passion.
It's our pleasure to hear your story, partner with you, and provide an exceptional service experience.
– Lauren Francis, President & Senior Talent Acquisition Partner We support job seekers and colleagues in the community by highlighting our favorite thought leaders and sharing knowledge in the Mulberry Conversations series. We also give back by supporting aligned entrepreneurial and career readiness organizations like Project Lemonade, Dress For Success, and others.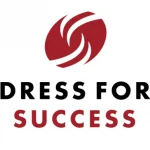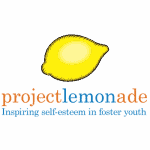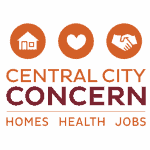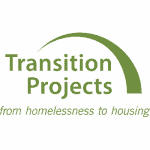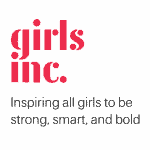 Kaitlin S., People & Culture Manager
I had such an amazing experience working with Mulberry and felt understood, listened to, and supported. The role I was matched with is a perfect fit in terms of culture and work which were priorities in my search. I've been actively referring anyone I know to Mulberry and sharing how great my experience was working with you all from start to finish. I will absolutely work with Mulberry in the future although I don't see myself leaving my current role/company for a very long time.
Brooke J., Leave of Absence Specialist
I love my job and the people I work with at my new company. I appreciate the work you did to help me get this great job.
Tracy R., Senior Executive Assistant
I hope you never get tired of hearing thank you…it really is great to be working with you all. I really appreciate the great attitude and professionalism you have. I was stressed about having to look for a job, but you all made my week!
Si Nae L., Labor and Contracts Compliance Specialist
Lauren is an amazing person! I came to her based on a recommendation, and since day one, she has actively helped me in my job search. She has given me her time and valuable advice. I am happy to say that I got offered a job just this past week, and in large part, it was because of Lauren's confidence and the support she gave me. I would highly recommend Lauren to anyone who wants help in their job search. She is highly engaging, communicative, insightful, and caring! Thank you so much!
Cindy R., HR Generalist
I have worked with Lauren for the past three years. She is a consummate professional, and has been most helpful to me both with job placements and as a resource in my work. Lauren always responds to my inquiries and is clear and upfront with the information that she provides. I cannot state enough how valuable she has been to me and to my colleagues.
Laura D., HR Generalist
I wanted to send you all a giant thank you! Everything is going well in my new role, and I wanted to let you know that I appreciate all the work you put in to get me here. Your support was invaluable! You are awesome!
Diana C., Legal
Our new Social Media Specialist is a dream, and we are so happy to have her on our team. She has jumped right in and already become integral to our processes by taking ownership and pushing projects forward constructively. I am happy to hear that she is glad she made a move and liking working at our company. Thanks so much for helping us find our new gem.
Isabelle H., Professional Services
I have never witnessed such a positive, healthy & encouraging internal work environment & dynamic between coworkers like I've witnessed with Mulberry Talent Partners. It's so cool to see these kinds of people finding jobs for others whilst fostering an incredible workspace internally, which is so important. They've got it figured out. It's a delight to work with them.
Eva, Hospitality
Amy is amazing! She spent about an hour of her life she can never get back again, talking with me so I could give her important info on these two critical hires. I know in business, time is money. Her generosity and your team's efforts are much appreciated.
Brian K., Manufacturing
I have been fortunate to work with Lauren as both her client and as a job seeker. As her client, Lauren will go out of her way to understand your organization and its needs. She also understands and respects that you have multiple priorities and works to make your job easier. At a time when I needed to rebuild parts of my HR team, Lauren was all over it, quickly bringing high-caliber candidates that were a fit for the organization. As a job seeker, Lauren has been a great coach, connector, and positive influence. She and her team at Mulberry will always be a key, go-to resource.
Shelby S., Construction
I cannot recommend Lauren enough. She goes above and beyond for her clients and partners, and, most of all, she is an absolute joy to work with.