Supporting Tomorrow's Leaders
We are trusted partners to the organizations we serve and champions to the job seekers we support in both their lives and careers. Providing support, guidance, and resources is in our DNA, and referring our most trusted and valued partners is no different.
Regardless of where you are in your career journey or what challenge your organization is facing, we're sure to have a partner that can best support your needs. Take a look around, and please let us know when you've made a great new connection. We love to celebrate your success!
Wishing you all the best,
Lauren & The Mulberry Team
Meet the Partners We Love
Coaching & Consulting
Leadership, Business and Executive Support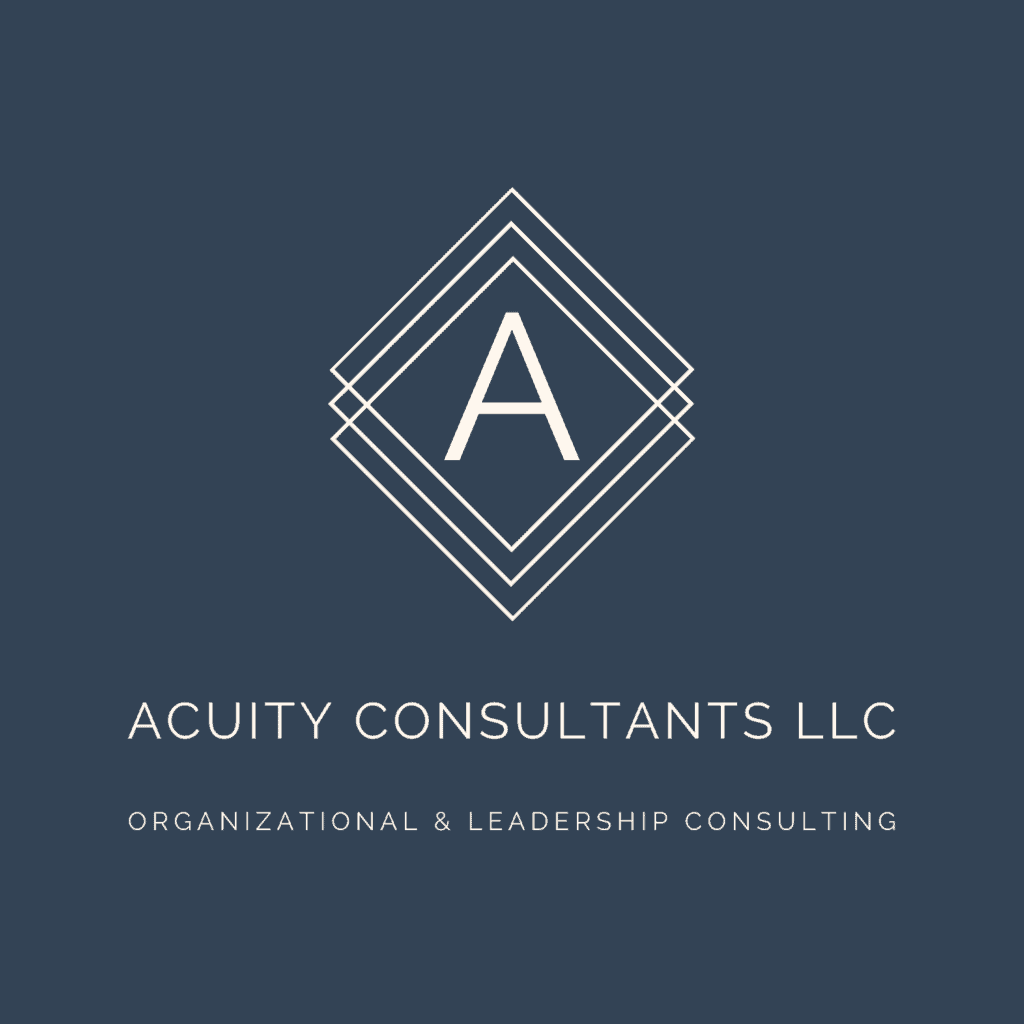 As a credentialed coach with the International Coaching Federation (ICF) and a certified Gallup CliftonStrengths® leadership coach, Julie has hundreds of hours coaching leaders through challenging, real-world problems. Julie's coaching style is open and authentic, with an emphasis on being compassionately direct.
With more than 10 years as an executive in the corporate world, Julie develops trusted, authentic relationships that create space for learning while tackling big issues. Julie specializes in leadership coaching, organizational design and development, talent management, and employee engagement programs that align with her client's mission, purpose, values, and culture. Julie works with clients in various industries, including professional and financial services, energy and utilities, government and public entities, technology, engineering and nonprofit organizations.

Alice Tang is  an inspiring, compelling individual who passionately works to help others build better relationships, create wealth, and support their connections. With a deep belief that true wealth extends beyond material possessions, Alice advocates for women to take charge of their financial well-being, envisioning a society where more women become millionaires. Her advocacy led to Alice founding  the groundbreaking project "Women's Million Dollar Conversations" (WMDC). Through this series, Alice showcases influential women who have not only acquired, earned, or sold over a million dollars but have also carved their own path to success. WMDC offers a platform for these trailblazers  to share their invaluable insights, experiences, and tips on how they accomplished their goals.
From her own journey overcoming language barriers and starting a new life in the US, Alice brings a unique perspective and practical strategies to help others accelerate their success. As a highly sought-after keynote speaker and workshop facilitator she shares her talents, tools, and techniques to inspire and empower individuals, particularly focusing on female and next-generation leaders. With her unwavering dedication to empowering others, Alice Tang is reshaping the narrative around wealth, connections, and gender equality, paving the way for a brighter future for all.

Business Success Consulting Group
We create, document and implement processes and procedures for fast-growing companies that are lacking consistency.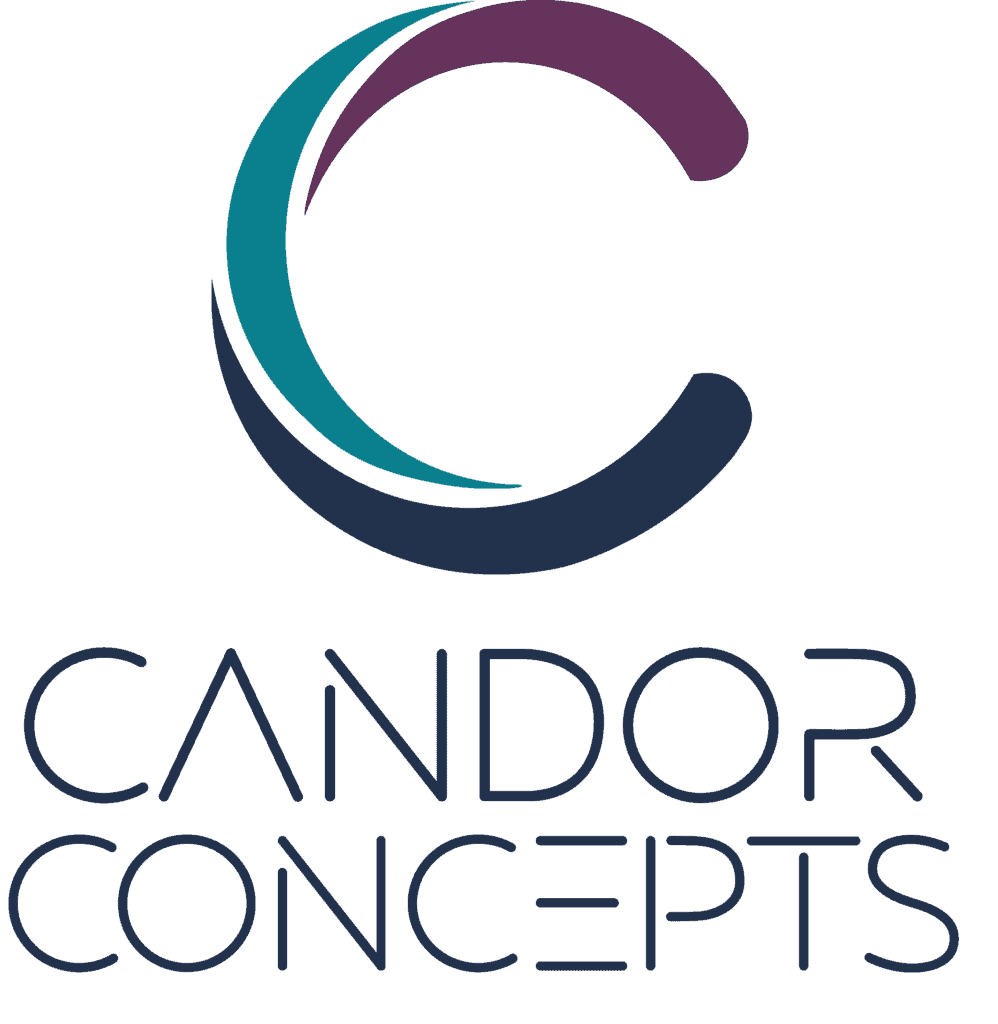 Candor Concept is a leading marketing agency revolutionizing the way businesses scale and succeed in today's progressive market. With a relentless commitment to innovation and growth through the power of collaboration, Candor Concepts empowers businesses to thrive in the ever-evolving marketing landscape.
By working closely with clients to understand their unique goals and challenges, Candor Concepts builds a foundation of trust and open communication that fuels success. Through their expertise in crafting sustainable marketing programs and processes, Candor Concepts equips companies with the tools and strategies necessary to reach new heights. With a deep understanding of the industry's intricacies, their team of skilled professionals harnesses the latest trends and technologies to develop tailored marketing solutions that deliver measurable results.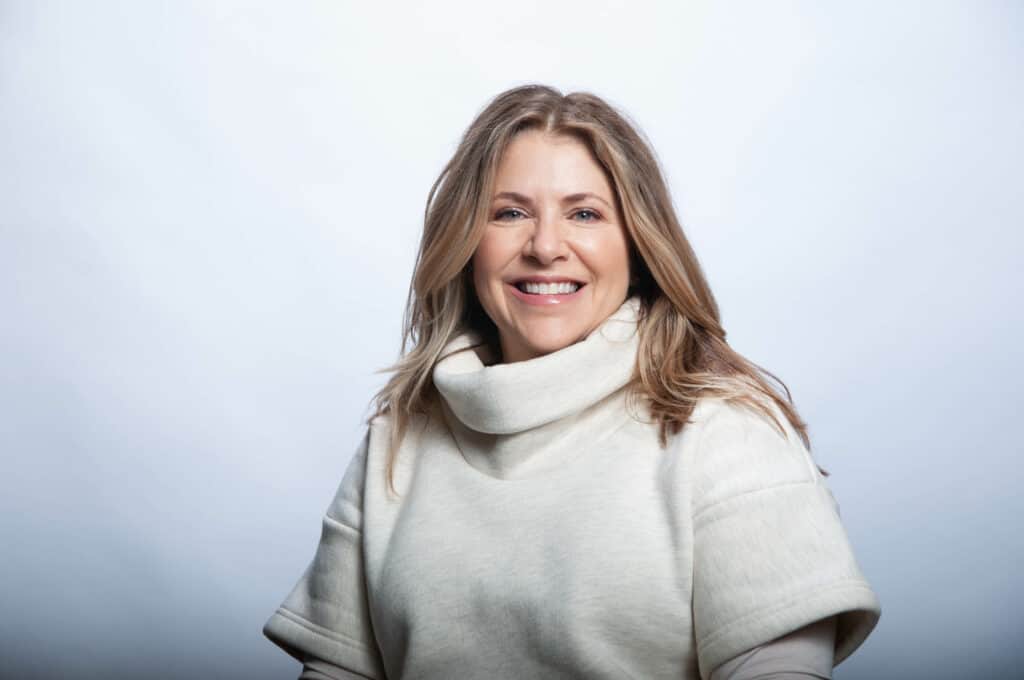 In this time of "the great resignation," "the big quit," "quitagious," virtual, hybrid, no-brid, resetting workplace culture is top of mind. My first introduction to "culture" was the household in which I was raised—one of trust and support with a heavy dose of humor. I grew up in a rough-and-tumble family of boys headed up by my basketball-coach stepdad and my activist-educator mom.
As a coach's kid, I had been raised on never quitting and doing all I could to win. Winning was the fifth food group and sport literally put food on our table. Not the sweep the knee, cage match win, but the type of winning that comes from doing one's best, all-out effort, work through the pick.
Ours was a household of family dinners, discussions, protecting one's food at all costs, and always basketball.
This boded well for me for a long time and, upon graduating from the University of Oregon, I answered an ad in the Oregonian newspaper and joined Nike. Over the next thirty years, I rose steadily through the executive ranks of one of the world's most successful companies and best-known brands, playing key roles in billion-dollar wins.
After leaving Nike, I founded Carle Consulting LLC, providing strategic marketing advice to consumer products companies. I earned an executive coaching certification and enjoy working with emerging leaders* from a variety of sectors.
From start-up to Fortune 500, director to c-suite, my objective is simple—leverage individual strengths to achieve clearly defined objectives. I learned from the best and embrace more than a few sports metaphors.
I live in Portland, Oregon with my husband, Chris, and our children Spencer, Jackie, and Blue Bear. When I'm not at a soccer or volleyball game, I can be found searching for my inner athlete while listening to Bruce Springsteen.
Carpenter Smith Consulting
My passion is in recognizing and developing the strengths, and potential in people. I'm dedicated to helping others discover and claim their unique gifts, identify their priorities, create their own personal definition of success and then empower them to make changes they never believed possible.

Through support, guidance, and humor, I help people to step boldly into their lives at work and at play so that they can offer the best of themselves to the world. Whether it's naming and claiming their meaning and purpose, setting and pursuing achievable goals, creating healthy boundaries, or transitioning their career – my goal is to be in partnership with people on their journey.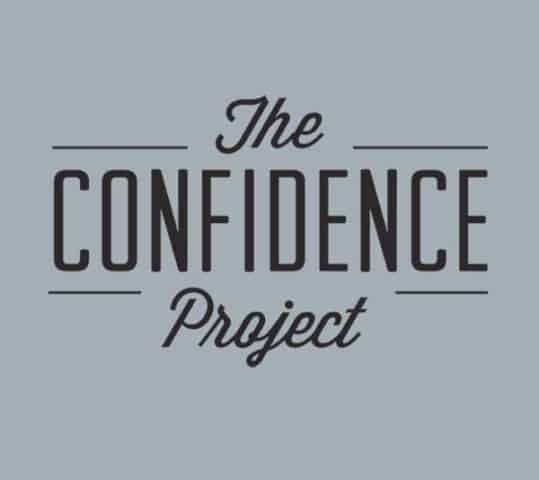 Tracy Hooper brings the best of her background as a reporter and anchor in TV news to help her clients connect with people fast, have meaningful conversations, and build lasting relationships. She specializes in helping her clients practice what to say and what to do so they feel more confident in a wide variety of personal and professional situations. As a result of working with Tracy, people often share that they have more control over how they present themselves, more impact with the people they interact with, more trust in their communications, and more influence with the people they serve.
Tracy is an international professional speaker. Her most recent book, The NOW Hello, is the confidence playbook for remote, hybrid and in-person work. Tracy has worked with clients and high-performing teams at Nike, Intel, Microsoft, and Daimler.

Donnell Bookkeeping + Consulting
Donnell Bookkeeping + Consulting helps business owners and individuals gain confidence and simplicity in their finances. Services include bookkeeping, monthly account reconciliation and reporting, financial modeling and analysis, plus budgeting and forecasting. Having accurate and current financial records allows you to make more strategic decisions about your next steps–and saves you urgency and stress when it's time to file taxes. Delegate the detail work to an expert and give yourself more time to focus on what you do best.
Kate Donnell is a numbers nerd with people skills and a knack for making financial information approachable and digestible. She has worked in finance and operations for over a decade, where the combination of her obsession with the details and big picture thinking has enabled her to add strategic value to her clients. When she's not working in Excel and QuickBooks, you'll find her walking a foster dog at a neighborhood park.

Ekstrom Talent Consulting
Ekstrom Talent Consulting is a recruiting, HR and people operations consulting firm that works with companies of all sizes to build teams and rapidly scale new people capabilities.

Prior to founding Ekstrom Talent Consulting, Annie Ekstrom led HR & Talent Acquisition teams globally at Nike, Tesla and On, Inc. She has worked with companies worldwide through scaling efforts in various stages of business from seed round, to Series A through C, to pre-IPO, to mergers, acquisitions and large-scale business change implementation. Working with leaders to address complicated organizational issues during growth phases through smart talent planning, exceptional people operations, and great hiring practices is Ekstrom Talent Consulting's superpower.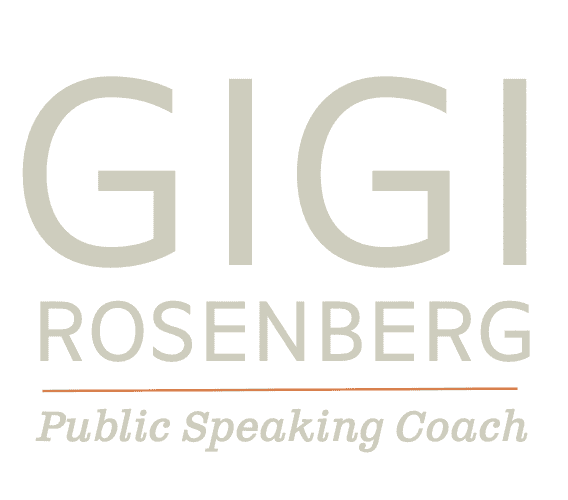 Gigi Rosenberg | Public Speaking Coach
Gigi Rosenberg is a public speaking coach who teaches executives, nonprofit leaders and rising stars how to get standing ovations. For more than 30 years, she's worked with corporations and nonprofits all over the globe on keynotes, NASDAQ speeches, high-stakes pitches, new client presentations, media interviews and even wedding toasts. Her clients include up and coming leaders and big wigs from CEOs to cybersecurity specialists and from attorneys to authors at the likes of Microsoft, Medical Teams International, Becker Capital Management, Acronis Software Company and the Seattle Symphony. Introverts and extroverts alike benefit from Gigi's insight. Her specialty is turning fear on its head, so that both leaders and teams deliver presentations with authority, clarity and warmth. Ask Gigi about everything from one-on-one presentation coaching to public speaking coaching workshops for your team.

Illumination Coaching LLC
Illumination Coaching provides executive and leadership coaching, with a strong focus on communication skills. Kirsten helps leaders to lean into their natural strengths based on their leadership style as well as identify blind spots and other areas for development. She has a passion for developing people and helping them to maximize their potential. She sees each of her clients as unique, whole, and capable.
In addition, Illumination Coaching supports leaders through career transitions and the transition from career to retirement. Kirsten helps people create realistic expectations about this transition, normalize their feelings, identify their values and priorities, and design a personalized retirement plan. While leaders have often planned for the financial part of retirement, the other aspects of life planning are just as – if not more – important.

Linkage, a SHRM company, is a global leadership development firm committed to advancing women and accelerating inclusion in leaders and organizations, trusted by more than 250 clients across industries.
For more than 30 years, Linkage has been changing the face of leadership by impacting organizational effectiveness and equity. Through our work with more than one million leaders, we continue to evolve our unique datasets, insights, and innovative products to create comprehensive solutions—empowering top organizations to solve their most pressing talent challenges.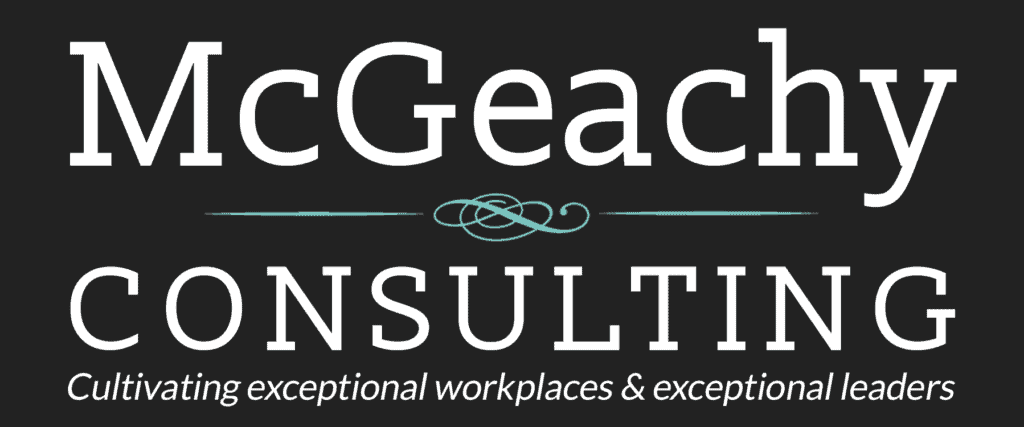 I am an HR Consultant working with mid-sized businesses helping them cultivate exceptional workplaces and people leaders. In partnership with business leaders, we develop an HR Strategy and execute that strategy (employee engagement, training, workforce development, employee relations, etc.). Manager training is also a significant focus of my practice including; the 8-week Manager Training Series, The Feedback Workshop, and Building Blocks to an Effective Team Meeting.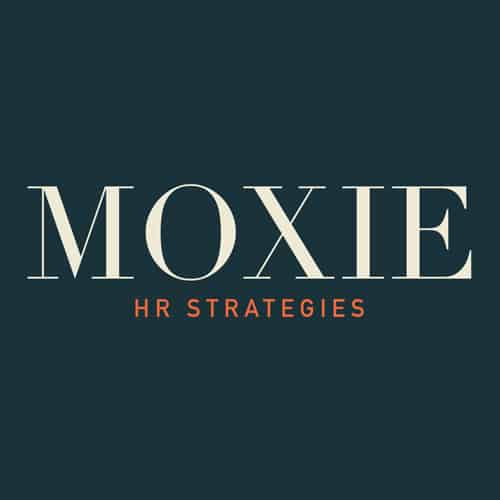 Moxie HR Strategies provides smart solutions to growing businesses by focusing on the needs of the organization and how human resource strategies fit within the organization's strategic plan and future vision. We specialize in organizational design and effectiveness, transforming culture, providing fractional HR support, and serving as a change agent to move HR initiatives forward.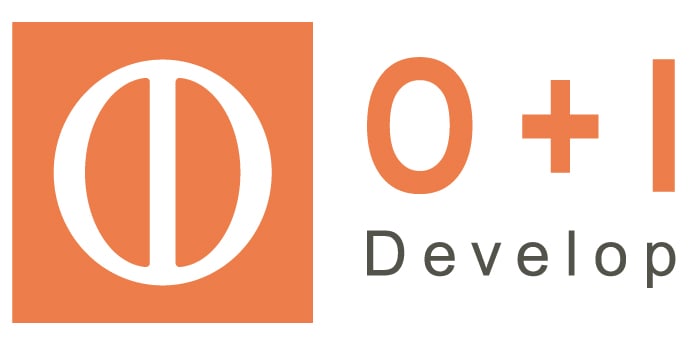 I believe coaching is a partnership to help leaders and individuals maximize their personal and professional potential. My role is to provide a trusting space for people to step out of their busy world and to consider new avenues and possibilities. With a holistic and integrative approach, I listen deeply, ask important and thought-provoking questions, and provide guidance and support throughout the coaching journey. 

In addition to supporting leaders and executives, I also coach people seeking a career transition. Whether that is within an existing organization or something entirely new. I stretch individuals to lean into their strengths and areas that are challenging to take on alone and help them find clarity. With compassionate support, I hold them accountable to take actions and achieve results that will endure for long-term excellence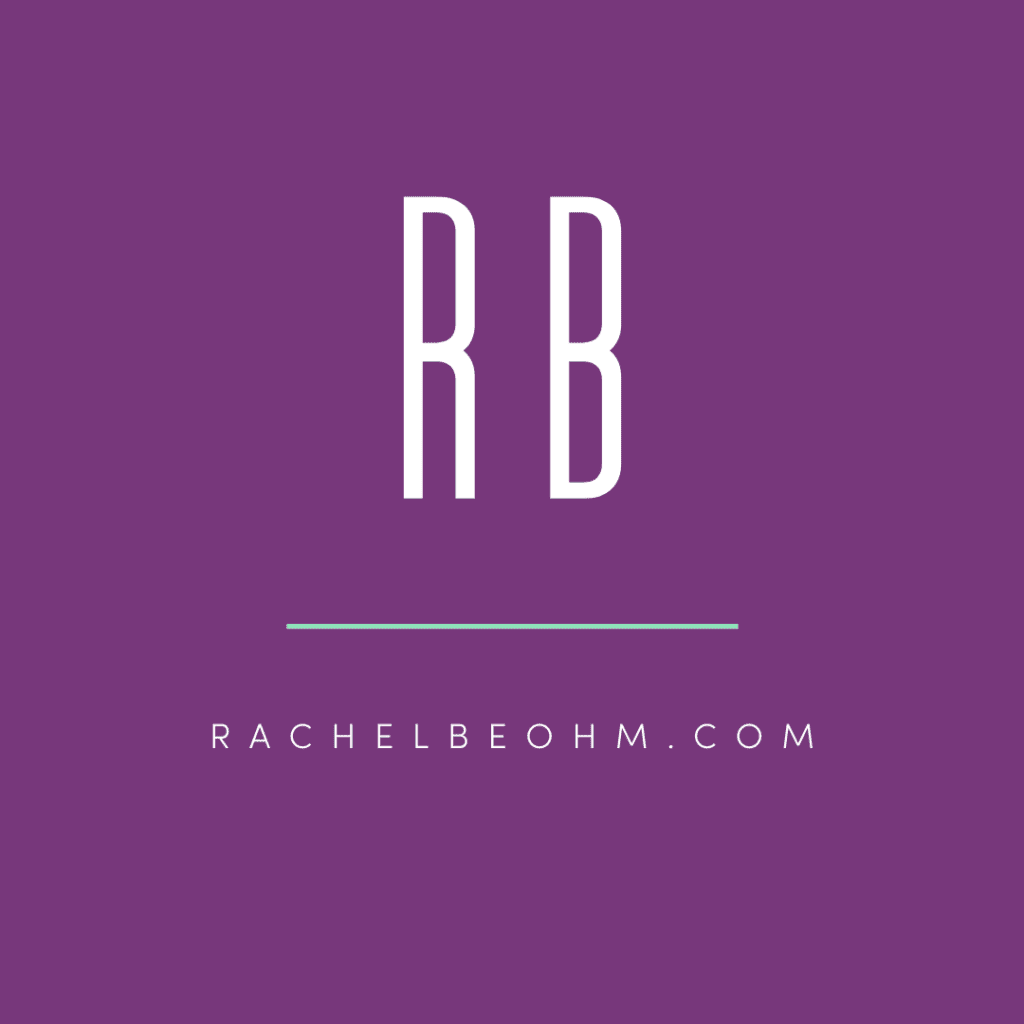 Over the past 15 years, I've worked with executives, business owners, and speakers to help them communicate and present themselves powerfully and purposefully. As someone who struggled with shyness and performance anxiety—and now speaks for a living!—I know that sometimes just a few simple shifts can make a world of difference. My clients and workshop attendees gain the skills and confidence to communicate presence, build relationships, tackle difficult conversations, and deliver exceptional presentations. On top of that, they find more peace and power in their lives. I coach clients one-on-one via Zoom, provide blogs and other resources online, and deliver workshops remotely and in-person across the country.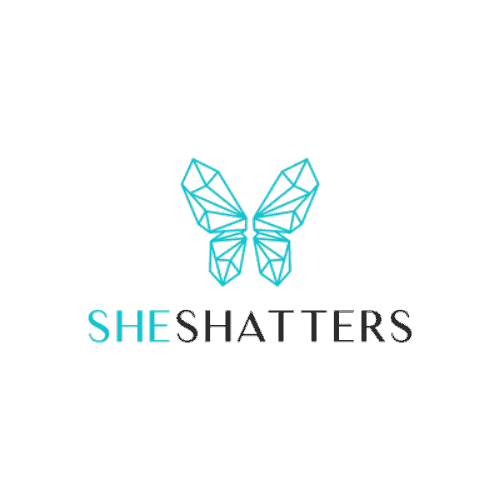 Hannah Austin is a highly sought-after corporate leader and management professional, specializing in the management and prevention of burnout for professionals. 
Hannah founded SheShatters in 2021 with the goal of helping employees and managers to find a balance between their personal and professional lives, and on a macro level, leading a movement away from corporate hustle culture. Since launching the movement, she has been a staunch advocate for more holistic education around the experience of burnout and practical methods of identifying, managing, and cooling off from burnout.
"Burning bright (not out!) is not just the result of an all-inclusive spa retreat. It's all about small changes for big impacts, and at SheShatters, that's what we're all about: helping employees in the workplace take their career by storm through oh-so-tiny tweaks to their day-to-day life." – Hannah Austin
Isaac Dixon, PhD., SPHR-SCP
Vista HR consulting provides organizations with leadership consulting and coaching . We specialize in matters related to human resources management and diversity, equity and inclusion.

The demands of HR and Payroll are endless. Xenium HR provides a complete solution for both, so you can focus on what you do best – growing your business.
Job Search Support
Resume Writing, LinkedIn Coach, Personal Brand Strategy

Dalena Bradley Career Marketing Services
Be ready, be confident, and win the job! As a Certified Interview Coach and former executive recruiter who's helped hundreds of job seekers win the jobs of their dreams, I offer personalized interview coaching to help job seekers elevate their skills and get job offers faster through an effective, time-tested process. This is perfect for anyone who hasn't interviewed in a long time, struggles to sell their value, even though they're exceptional for what they do, or who is actively interviewing, but not getting job offers. Additional services include salary negotiation and job search strategy.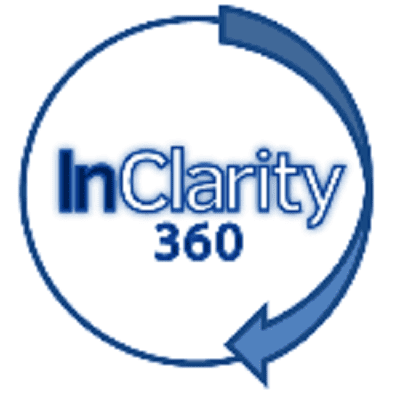 25+ years of experience in a human resources/talent acquisition capacity providing employment and career development opportunities for leadership, employees, new hires and interns across various arenas, including healthcare, research, pharmaceutical, medical device and biotechnology. 10+ years of experience dedicated to Career Readiness and Job Search methodology in a career coach and Senior Resume Professional capacity – focused on creating resumes, cover letters, bios and Linkedin profiles, resulting in clients successfully securing more interviews and generating sought after job offers.

Madelyn Mackie & Associates
Madelyn Mackie & Associates, LLC is a high touch, boutique career management consulting firm that offers training, coaching, and document creation in the areas of resume writing, LinkedIn optimization, job search strategy, interview preparation, salary negotiations, and professional development planning. We help professionals activate their career dreams!

Pathfinder Writing and Career Services
Let's face it: Knowing what it takes to write a competitive résumé, cover letter, or any other career document often makes job seekers feel lost. And because most people ignore their résumé until they actually need it, they end up writing them in a hurry which can get things off track really fast. That's where I can help.

Talent Career Coaching LLC
Brandi is the owner and founding coach of Talent Career Coaching based in the Portland, OR metro area. Talent Career Coaching currently serves individuals, teams, and entrepreneurs in all aspects of their career journey. Our areas of expertise include recruiting, hiring, personal development, team development, and training. Talent Career Coaching also offers team and organizational training on CliftonStrengths and Languages of Appreciation in the workplace. We recognize that in companies jobs have to get done, but what if we could design the "how it gets done" to the strengths of the individuals completing the task? Our goal is to help individuals learn about their natural strengths, understand how their unique talents can make an impact, and design plans to help them achieve more! Bottom line…we LOVE helping people reach their potential! Every day we get to impact people's lives – we help them negotiate raises, have better work/life balance, and achieve overall fulfillment in their careers. It's the best job in the world!
Personal Finance
Preparing for your long term success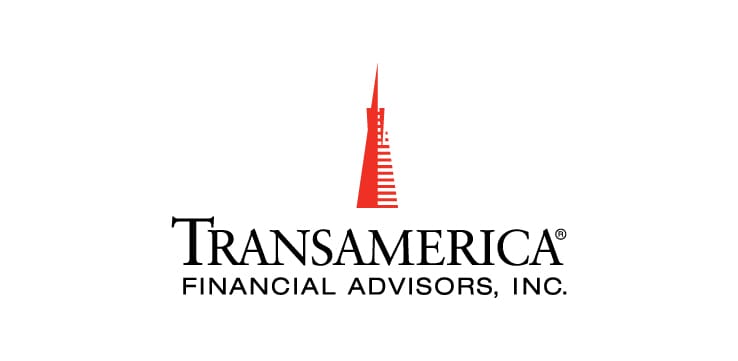 Transamerica Financial Advisors
At Transamerica Financial Advisors (TFA), your financial goals become our financial goals. Services that are typically reserved for the wealthy now become available to everyone, with a diverse selection of financial strategies, innovative technology, and the experience and knowledge to help move you toward your goals. Kristen will help you confidently choose from a variety of investments that are best designed to align with your goals, and partner with you to create a clear strategy to help grow and preserve your wealth
— no matter life's changes.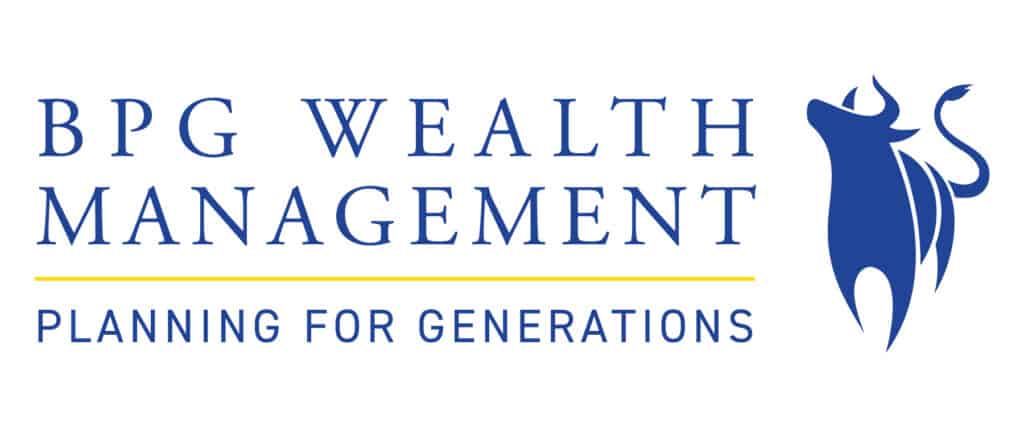 BPG Wealth Management is a full service multi-generational financial planning firm that serves as your strategic partner in helping to create financial independence and confidence through the most crucial stages of your life.

Our goal is to provide families, business owners, executives, and those looking for guidance in managing their assets with a plan to take control of their finances and feel confident about their future. Our services include financial planning, retirement services, investment advisory services, insurance solutions, and exit & succession planning for businesses.
Looking for additional support and inspiration, take a look at our Inspirational Resources page for highly recommended job boards, websites, organizations, books and podcasts.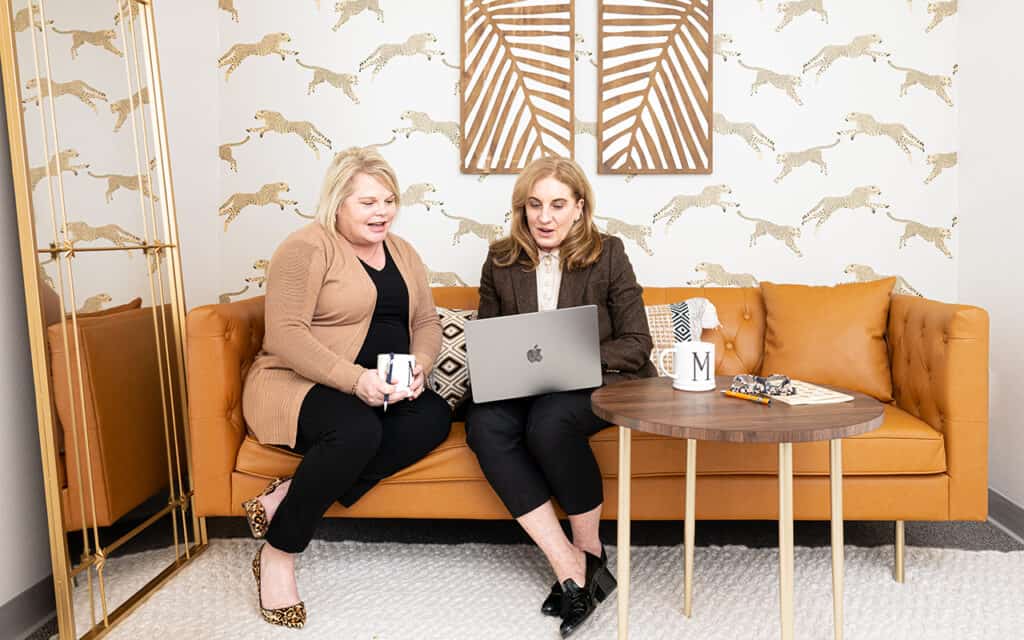 Christina H., Vice President
[Mulberry's] insights into what recruiters and employers look for in a resume, how to make a standout impression, and what to avoid in crafting an effective resume are truly invaluable. [Their] expertise and knowledge in the field of human resources, as well as [their] passion for helping others succeed in their careers, [are] evident. [Mulberry's] practical tips and advice have given our members a better understanding of what it takes to create a winning resume and will undoubtedly help them to stand out in today's competitive job market.
Ann B., Director of Sales
Kristen, I wanted to send you a quick thank you. I was listening in on the PHRMA webinar on "The Art & Science Behind an Accepted Offer" you just did with Scott and Kimi, and it was great! I learned many helpful tips that will be beneficial for our customers. Thank you, you did a great job!
Kim C., HR Manager
I wanted to take just a minute of your time to let you know how professional and pleasant your team here in Austin was when I worked with them on a potential opening. Even though I did not get the job, I must commend Amy and her team on how they handled things. Unfortunately, being responsive and following up doesn't always happen in today's world, so I was pleasantly surprised by your team's approach. Wishing you a prosperous 2023!
Trent B., Recruiter
Even though I never interviewed or was placed by you all, you each helped me in my search to figure out my path. Plus, the webinar with Robin was very insightful and helpful for me. I clearly need to step up my LinkedIn game!
Haley, HR Coordinator
Thank you so much for taking the time to speak with me yesterday – it's nice to feel like I have someone on my team! I appreciate the resume tips and the suggestions on how to get involved in PHRMA. I'm looking forward to connecting with you again soon!
Renee Q., HR & Administrative Director
I met Lauren through networking and she was a tremendous resource for me! First she helped get my resume organized in such a way that my skills and accomplishments really stood out and made it easier for recruiters to see me for who I am and what I have to offer. Then, and this was of the most benefit I think, she provided probably the most direct and honest feedback I'd received to set my expectations and get my career on track. Her experience and expertise showed from the beginning and her willingness to help me as an individual was truly a gift.
Cindy R., HR Generalist
I have worked with Lauren for the past three years. She is a consummate professional, and has been most helpful to me both with job placements and as a resource in my work. Lauren always responds to my inquiries and is clear and upfront with the information that she provides. I cannot state enough how valuable she has been to me and to my colleagues.
Liz H., Government
I just wanted to take a moment to thank Mulberry for their excellent service during a very stressful time. Our latest hire is a gem; we are lucky Mulberry found her. My experience established a trust not often seen these days – trust that they would really listen and deliver the best candidates as quickly as possible.
Melissa M., Manufacturing
Lauren and Mulberry have helped me fill four roles at this point, and I've been very happy with their targeted sourcing for my positions. She's done a lot of work to understand my unique requirements and preferences and has helped place professionals in my organization who have added immediate value. Thanks, Lauren.
Robin K., Professional Services
It's such a pleasure partnering with you and your team, Lauren! From our very first interaction, your dedication to the work you do and the candidates and clients you serve – and your passion – clearly shine through. Mulberry's high-touch communication, devotion to everyone's success, and highly personalized approach have set you apart in a crowded space. I appreciated having the opportunity to participate in your Mulberry Career Conversations webinar to share resume and LinkedIn profile tips. Such a positive experience all around! And, Kelsey was amazing throughout the process. Her communication and support were impeccable. I'm really grateful our paths have crossed.