Searching for Talent? Look no Further
Your Talent Acquisition Partners
As a premier boutique recruiting agency, Mulberry provides recruiting, direct-hire contingent search, temp-to-hire, and contract/temporary services to a diverse client base of employers and organizations.
Our service offerings include recruiting talent for professional office, administrative, human resources, accounting/finance, payroll, and procurement and logistics professionals. From healthcare to education, manufacturing to non-profit, financial to creative, Mulberry aims to understand the unique needs of each client and tailors recruiting services to meet their individual needs.
There is an art and refined expertise in placement that comes from experience and a passion for this work. At Mulberry, we embrace this passion and have proven experience in meeting our clients' recruiting needs with ease and efficiency. We look forward to becoming your organization's trusted recruiting agency partner.
We recruit executives with the expertise your team needs and the soft skills to help inspire and lead your organization, in Human Resources, Accounting and Finance, and Administration and Operations. Mulberry is here to help you find your next match.
We offer consultative direct-hire searches that are thoughtful, streamlined and personalized. Our searches are individually tailored because we understand that no two organizations are the same. We will partner with you to bring solutions for your talent needs, seeing you through the process from start to finish.
We offer temporary employment services and contract services for all of our specialty areas. Mulberry will work strategically within your parameters on timeline, budget, duration and the size of your project. All of our temporary/contract employees are thoroughly vetted prior to joining your organization.
We Place Candidates in These Various Professions
Administration & Operations 
Executive Assistant
Office Manager
EHS & Safety
Operations Manager
Project Manager


Administrative Assistant
Chief Operating Officer
Marketing & Events
Office Administrator
Supply Chain & Procurement
Chief Financial Officer
Accountant
Controller
Financial Analyst
Payroll


Accounting Clerk
Accounting Manager
Accounts Payable
Accounts Receivable
Cost Accountant
Director of Finance
Financial Planning and Analysis
Senior Accountant
Senior Financial Analyst
Chief People Officer
HR Generalist
Compensation
HRIS
Talent Acquisition
Chief HR Officer
VP of HR
HR Business Partner (HRBP)
HR Director
HR Manager
HR Coordinator
HR Assistant
Benefits
Compliance
Diversity Equity & Inclusion
EHS & Safety
Employee Relations
Leave of Absence
Payroll
People and Culture
Recruiter
Sourcer
Total Rewards
Training and Development
At Mulberry, we want to make it as simple as possible for you to find the top talent that's right for your organization. Fill out our short Intake Form or call us to get started.
We're your Champions
With our ongoing investment in relationships, we are champions for teams, organizations, and individuals.
High-Touch Communication
Through a personal approach, our high-touch dependable team is dedicated to finding your next match.
Collaboration is Key
Our collaborative style maximizes resources to add value and produce quality outcomes.
From our roots in the Pacific Northwest to the east coast and everywhere in-between, we know the top talent of the talent industry. Access our library of past Leadership Conversations and find out when to tune in for live Q & A with innovators and experts in human resources.
Keep Your Employees Engaged From Day One
Learn how to keep your employees engaged and performing their best with the latest tips from Mulberry Talent Partners.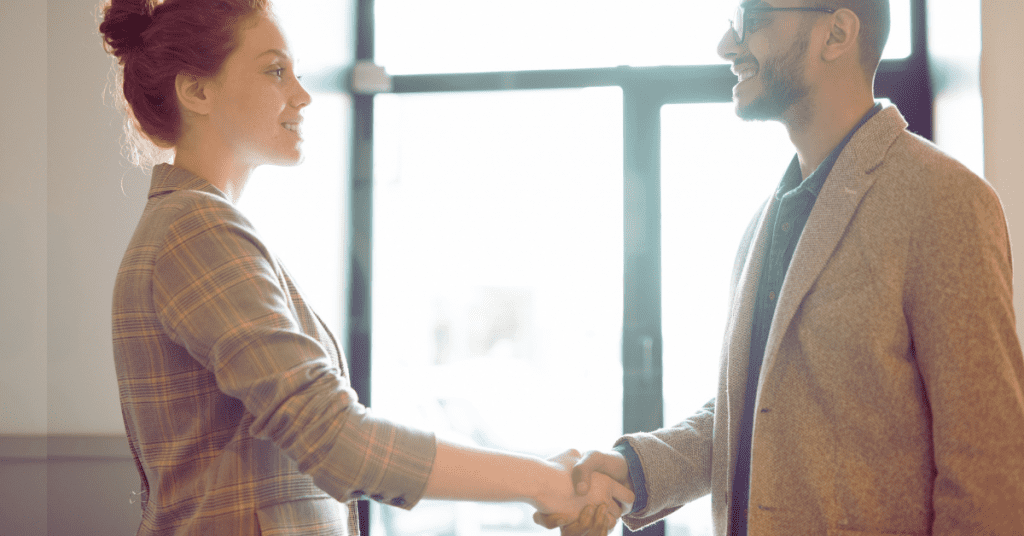 What our clients are saying
Traci R., Non-Profit
We are overjoyed and were delighted to take our new Chief, HR & Labor Relations Officer, Matthew out for his first day. He is going to be a wonderful addition to our leadership team, and our organization's team. You found the candidate we were dreaming of and didn't even know existed. You all did great work, and it was wonderful to partner with you.
Tracie H., Director, Human Resources
Amy has made this process and transition so easy. From a client's perspective, she has the right level of follow-up and persistence with impeccable timing. I connect so well with her, as I do with you(Lauren) and Kristen. It's a joy to collaborate with you all, and I just wanted to share how much your support means as I go through these challenging transitions with my team.
Ann B., Director of Sales
Kristen, I wanted to send you a quick thank you. I was listening in on the PHRMA webinar on "The Art & Science Behind an Accepted Offer" you just did with Scott and Kimi, and it was great! I learned many helpful tips that will be beneficial for our customers. Thank you, you did a great job!
Diana C., Legal
Our new Social Media Specialist is a dream, and we are so happy to have her on our team. She has jumped right in and already become integral to our processes by taking ownership and pushing projects forward constructively. I am happy to hear that she is glad she made a move and liking working at our company. Thanks so much for helping us find our new gem.
Isabelle H., Professional Services
I have never witnessed such a positive, healthy & encouraging internal work environment & dynamic between coworkers like I've witnessed with Mulberry Talent Partners. It's so cool to see these kinds of people finding jobs for others whilst fostering an incredible workspace internally, which is so important. They've got it figured out. It's a delight to work with them.
Liz H., Government
I just wanted to take a moment to thank Mulberry for their excellent service during a very stressful time. Our latest hire is a gem; we are lucky Mulberry found her. My experience established a trust not often seen these days – trust that they would really listen and deliver the best candidates as quickly as possible.
Eva, Hospitality
Amy is amazing! She spent about an hour of her life she can never get back again, talking with me so I could give her important info on these two critical hires. I know in business, time is money. Her generosity and your team's efforts are much appreciated.
Brian K., Manufacturing
I have been fortunate to work with Lauren as both her client and as a job seeker. As her client, Lauren will go out of her way to understand your organization and its needs. She also understands and respects that you have multiple priorities and works to make your job easier. At a time when I needed to rebuild parts of my HR team, Lauren was all over it, quickly bringing high-caliber candidates that were a fit for the organization. As a job seeker, Lauren has been a great coach, connector, and positive influence. She and her team at Mulberry will always be a key, go-to resource.
Melissa M., Manufacturing
Lauren and Mulberry have helped me fill four roles at this point, and I've been very happy with their targeted sourcing for my positions. She's done a lot of work to understand my unique requirements and preferences and has helped place professionals in my organization who have added immediate value. Thanks, Lauren.
Shelby S., Construction
I cannot recommend Lauren enough. She goes above and beyond for her clients and partners, and, most of all, she is an absolute joy to work with.
Robin K., Professional Services
It's such a pleasure partnering with you and your team, Lauren! From our very first interaction, your dedication to the work you do and the candidates and clients you serve – and your passion – clearly shine through. Mulberry's high-touch communication, devotion to everyone's success, and highly personalized approach have set you apart in a crowded space. I appreciated having the opportunity to participate in your Mulberry Career Conversations webinar to share resume and LinkedIn profile tips. Such a positive experience all around! And, Kelsey was amazing throughout the process. Her communication and support were impeccable. I'm really grateful our paths have crossed.
Tanya P., Non-Profit
We worked with Mulberry at a moment when our company had some particularly ambitious and evolving recruitment needs. Kristen and her team's ability to quickly understand these needs, keep pace and patience with the moving details and ultimately bring exactly the right talent forward was amazing! Additionally, her keen insights and guidance through the entire process added a level of unexpected value that I'm sure will help our match be successful. Can't recommend highly enough.
Tina F., Government
It is a pleasure for me to recommend Lauren Francis and her team. We needed the right fit for an HR position, and Lauren sent us several excellent candidates. The process was as easy as I've ever had when going through a placement and temp. to hire situation. Lauren listens well, responds promptly and provides the exact support you need when hiring.
Jennifer H., Manufacturing
I have utilized Lauren on multiple occasions for human resource temporary and direct hire positions. She is very thorough in her work, communicates well with me and does a fantastic job selecting individuals from their qualifications and most importantly for an overall fit within the organization. I love her energy and the excitement she brings to every hire!